Sparks fly at Senate session on workers' comp reform
---
Nov. 16, 2016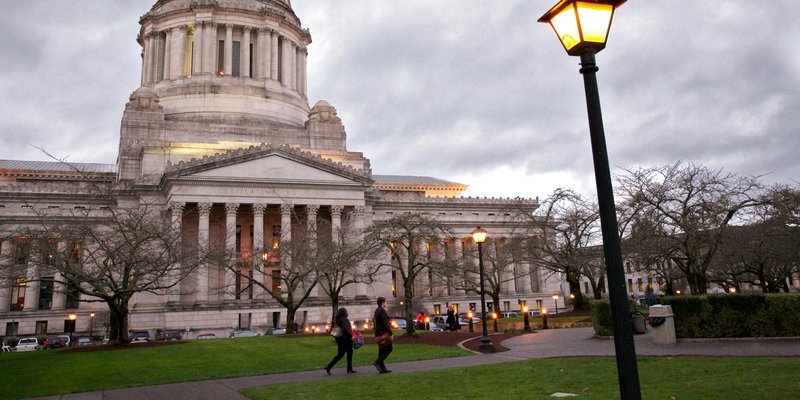 A number of WSIA members -- both State Fund and self-insured -- brought their concerns about the cost and complexity of workers' compensation in Washington to the Commerce & Labor Committee of the Washington State Senate on Tuesday, participating in a two hour public work session organized around "Addressing workers' compensation cost drivers."
Senators on the committee heard from representatives of employers, claimants' lawyers, unions, the Self-Insurance Ombuds, and the Department of Labor & Industries on issues ranging from occupational disease coverage to benefit accuracy, structured settlements, self-insurance claims management, and troubling judicial interpretations of the workers' comp code.   
Workers' comp can be a staid topic, but not necessarily on Tuesday as several testy exchanges broke out between Senators and participants.
In particular, Senator John Braun, R-Chehalis, committee vice-chair and owner of Braun Northwest, a manufacturer of ambulances and other specialty vehicles, was surprised to hear a representative from the state's trial lawyers association complain about the time and effort it takes for an injured worker to establish a causal link between a disease and the workplace. 
Speaking on behalf of the Washington State Association for Justice, claimants' attorney David Lauman argued "doctors don't usually tell workers, 'hey, this is related to your work.'"
That got Senator Braun, who has had a contrary experience as an employer of injured workers, a little fired up (click for video):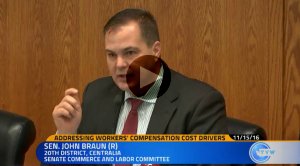 A bit later, when discussing the fairness and accuracy of time loss benefit calculations in Washington, Senator Braun, who sponsored the legislation giving rise to the Benefit Accuracy Working Group, wondered aloud how claimants' lawyers are even a stakeholder on a legislative group designed to reduce the complexity of time loss calculations, which provoked longtime union stalwart Senator Steve Conway, D-Tacoma: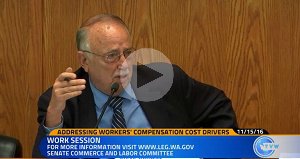 WSIA's Kris Tefft, joined by attorney (and former Department Self-Insurance Program Manager) Natalee Fillinger of Holmes Weddle & Barcott, followed a presentation by Donna Egeland, the Self-Insurance Ombuds, and made a case for greater self-insured claims management authority, citing not only the growing body of third party evidence, new audit model, and recently enacted worker protections that should support enhanced authority, but also just the need to modernize the Department's oversight role: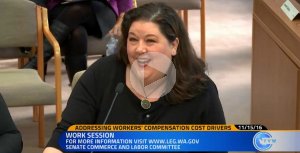 Other WSIA members and employer community speakers supporting various reform efforts at the work session included Carolyn Logue on behalf of the Washington Food Industry Association, Lauren Gubbe on behalf of Associated General Contractors, Dr. Dana Anderson of the Educational Service District 113, Tom Kwieciak on behalf of the Building Industry Association of Washington, and Bob Battles of the Association of Washington Business.
In a separate portion of the work session agenda, Tammy Fellin, legislative liaison for the Department of Labor & Industries, shared brief remarks on the legislative proposals the Department is preparing to bring forward in 2017.
Next steps will include further hearings and work sessions by the committee as the 2017 legislative session gets underway in January, as well as the introduction of bills on various workers' compensation issues.
To stream the full work session, click this link below: