Regional Meetings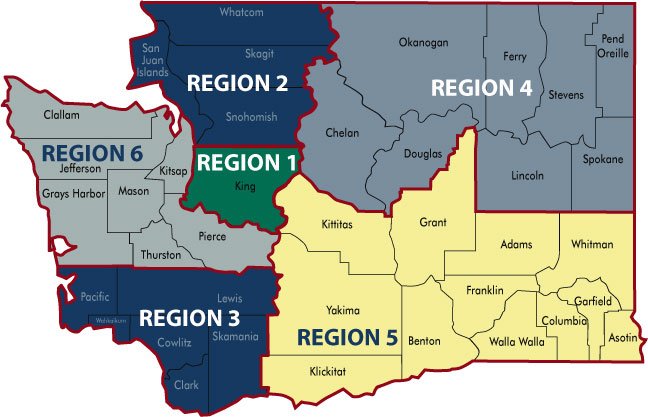 WSIA's statewide membership is divided into six geographical regions, as depicted above, for purposes of conveying news of interest to particular locales and conducting regional meetings.
Our regional meetings typically occur on a quarterly or biannual basis, and aim to provide WSIA members with timely informational updates and quality educational content, with continuing educational credit available.
Feel free to e-mail Cameron with any ideas or requests for upcoming regional meeting programs.

---