What would a Washington government shutdown mean for workers' comp?
---
June 23, 2017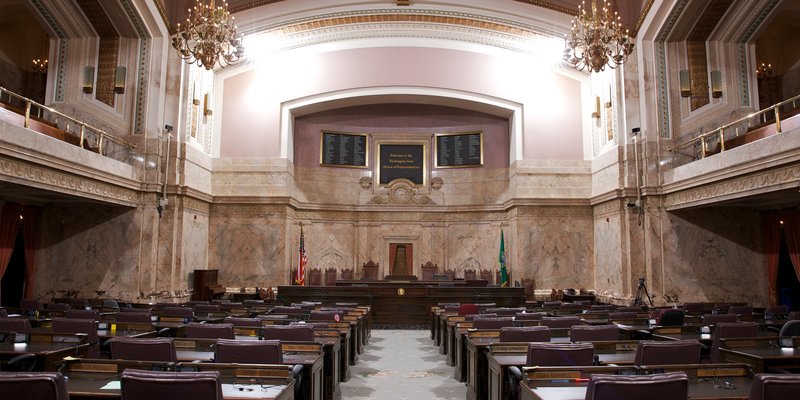 With one week to go before the State of Washington's fiscal biennium ends, lawmakers in Olympia remain deadlocked over tax and spending and education funding issues, preventing them from reaching agreement yet on a state budget that would keep state government open past June 30. 
Without a two-year biennial budget in place, the state lacks legal authority to spend money on most things. 
As a result, talk of a looming government shutdown has increased, and layoff notices went out yesterday to tens of thousands of state employees.
The Department of Labor & Industries is not exempt from this phenomenon even though the vast majority of its funding comes from workers' compensation premiums and self-insured administrative assessments, and not the state general fund. Even though L&I's funding comes from premiums and assessments, the actual legal authority to spend it on benefits and administration of the workers' comp system comes from the Legislature's appropriation as part of the state budget. 
So there are workers' comp and workplace safety ramifications for any government shutdown.
According to agency director Joel Sacks at the June 22 meeting of the Workers' Compensation Advisory Committee, among the consequences are:
On the State Fund side --
A temporary layoff of staff. There will be no claims managers, customer service, IT, etc., available at the Department in the event of a shutdown.
Automated claims processes such as the issuance of time loss checks already inputted would continue.
Claims processes requiring human intervention would be delayed, including claim allowance, closure, initiation of time loss payments, payment of medical and other provider bills, and so on.
For automated payments, underpayments and overpayments could occur if the automated payment was for a different amount than justified for a given period.
On the Self-Insurance side --
Program staff would be unavailable for work on adjudication, work orders, questions, customer service, and so on.
Agency-wide --
Specialty trade inspections would not happen, like electrical, elevator, boiler, etc., potentially causing some delay to construction projects requiring inspection to continue.
A limited number of federally-funded safety inspectors would remain on hand to respond to any incidents, but no safety consultation services would be available.
These consequences would persist until a state budget was passed and signed into law, at which point presumable employees would come back to work and services would resume.
By way of commentary, we find the likelihood of a budget shutdown coming to pass highly unlikely. It has never happened before in Washington, although the Legislature came close two years ago, taking the enactment of a budget right up to the end of the fiscal year.

Really, it comes across more as political theater, as a House and Senate divided between Democrat and Republican majorities, respectively, have very different visions about the basic tax and spending policy that goes into a budget. Both sides remain deeply dug in, and only the specter of a shutdown -- and only until it is right around the corner -- draws the parties out of their trenches to negotiate in earnest.

The layoff notices, the dire predictions of service interruptions, the state parks closing, and so on, are one part of that theater.

That's not to say they wouldn't happen in the event of a shutdown, but we'll believe it's going to happen when we see it.