Puget Sound Educational Service District
Snoqualmie Room
800 Oakesdale Ave SW
Renton, Washington

One of the most challenging issues faced by employers and claims analysts is knowing when and how to use an investigation to its best advantage. 

Dan Greco with McDonald and Associates has put together a panel that describes situations where investigation might be the right decision. 

Panel members include: 
Dan Greco, VP of Business Development - McDonald & Associates 
Tylar Edwards, Senior Deputy Prosecuting Attorney - King County 
Ann Silvernale, Attorney - Holmes, Weddle & Barcott, P.C. 
Debora Tyson, SIU Team Lead - Sedgwick
Debbie Summers, Branch Manager - Penser NA 

Tylar will speak about the purpose and reasons for investigation. Debra Bicknell will discuss recorded statements and their use in an investigation. Debora Tyson from Sedgwick's Boeing Unit will talk about red flags and reasons for authorizing an investigation.

Finally, Ann Silvernale will describe the use of investigation reports in legal work before the Department, Board, and courts. 
In addition to attendance with the panel in Renton, this seminar is also being broadcast live as a webinar for attendees who can't otherwise make it in person. Webcast attendees receive all handouts. All attendees receive a link to an archival version of the training.
---
Continuing Education Credits


2.5 credit hours:
Washington Workers' Compensation Professional (WWCP) designation
HRCI and SHRM recertification credits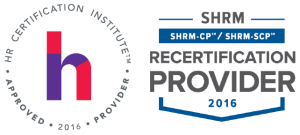 L&I CEU - On application