Wednesday, February 15, 2017 – 7:30am to 5:00pm
Thursday, February 16, 2017 – 7:30am to 5:00pm
WSIA Office, Olympia Washington (info below)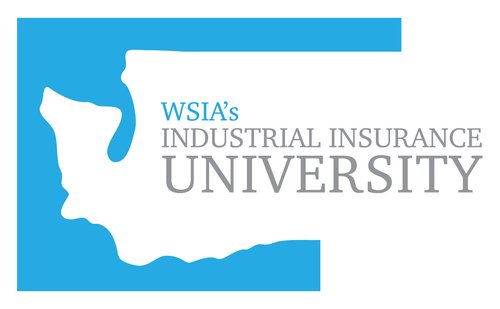 Complex Claims Management is ideal for workers' compensation professionals who have taken our Introduction to Claims training or its equivalent, and have had an opportunity to develop experience in claims management, including supervisors, seasoned examiners new to Washington's system, and those interested in exploring more complicated situations that arise in claims handling.
The issues, material, hypotheticals, and case studies covered in complex claims is equally useful to claims professionals in both the self-insured and State Fund (including retrospective ratings) settings.
History of Washington Workers' Compensation
Investigation of accidents and claims
Compensability of injuries and disease claims
Apportionment of injuries
Communication with injured workers and other system participants
Management of the medical dimensions of the injury claim
Management of the disability aspects of the injury claim, including leaves of absence and return to work
Reserving the cost of the claim
Closing the claim
Permanent Partial Disability compensation
Medical Provider Network basics
Intro to litigation and litigation management
Integrating investigation, medical, disability, and litigation management
Please note that time loss, LEP and PPD calculations are covered in a separate, calculations-only offering.
Instructors
Julie Busch - Vocational Services, Strategic Consulting Services, Inc.
Erinn Hyre - Claims Management, Sedgwick
Kathryn Kunkler - Attorney, Keehn Kunkler, PLLC
Betsy Reeve - Attorney, Reeve Shima, P.C.
---
Click to choose your registration option
---
Continuing Education Credits
WSIA will award 15 credits (7 statutory) for the Washington Workers' Compensation Professional (WWCP) designation and 15 recertification credits for the PHR, SPHR, GPHR, SHRM-CP and SHRM-SCP human resource certifications.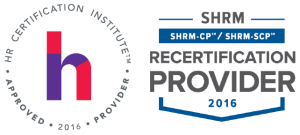 Labor & Industries CEU  - Approved for 8.5 Claims Management, 4.5 Legal and 1 General.

---
Pricing
WSIA Members - $425
Group discount: Additional members from same organization - $350 each
Non-members - $700
Full breakfast and lunch included both days for in-person attendees
Cancellations policy: No refunds after February 8, 2017