Claims Management 360°

Proven Methods from All Angles
Historic Davenport Hotel
10 S. Post Street, Spokane, Washington
8:00 a.m. to 4:30 p.m.

This year's Winter Conference features a multidisciplinary look at each major point in the progression of a complex workers' comp claim toward successful resolution. Featuring detailed case studies, take-home tips, input from the experts, the day will offer insights both from and for risk managers, claims managers, safety professionals, lawyers, health care providers, vocational and return to work providers, human resource professionals, and more.

Want to attend in Gig Harbor? Click here for our companion Winter West conference on January 12, 2017.
SSpecial thanks to our conference sponsor, Archbright and platinum sponsor, Miles Investigations!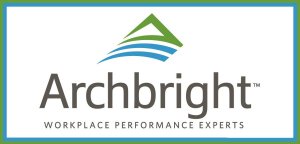 Thursday, January 26 2017
7:30 a.m. — 8 a.m.
Registration and Breakfast
8 a.m. — 8:30 a.m.
Legislative & Legal Update
Kris Tefft, Executive Director (Washington Self-Insurers Association)
Nicole Tedrow, Attorney (Eims Graham, PS)
8:30 a.m. — 9:30 a.m.
The Claim
Who are the stakeholders when an injury occurs? Brett Schoepper will give us some background on a real injury with a complicated fact pattern. 

9:30 a.m. — 10:30 a.m.
The Investigation
After an injury or occupational disease, what steps should an employer take to investigate and return the employee to work? Understand the investigative process needed to determine how the injury occurred and what could be done to prevent similar injuries. Understand the role that human resources, safety professionals, supervisors and claims managers play in the process.

10:30 a.m. — 10:45 a.m.
Networking Break
10:45 a.m. — 11:45 a.m.
The Medical Treatment
Understand the issues and connection between medical treatment and good claims management.  Understand the connection between treatment and return to work at both modified and full duty.  Understand the information needed by the employer regarding medical management including estimates for when treatment will be complete.
11:45 a.m. — 12:30 p.m.
Networking Lunch
12:30 p.m. — 1:30 p.m.
The Complications
Understand the medical and work issues besides the injury itself that can further complicate claims management. Medical issues might include new-related diagnoses, co-morbid conditions and potentially psychological factors. Employment issues could be a lack of accommodation by the employer, family issues, other unreported employment, etc…Understand why the injured worker might decide to hire an attorney.
1:30 p.m. — 2:30 p.m.
The Return
Understand the process that needs to occur for the injured worker to return to work at the job of injury, modified job, new job or to be accommodated. Understand the legal implications for the employer if the employee is not returned or accommodated.

2:30 p.m. — 2:45 p.m.
Networking Break
2:45 p.m. — 3:45 p.m.
The Closure
Understand how claims close both medically and vocationally. Understand the role of the vocational counselor at the end of the claim including employability (Labor Market Survey), option 2, structured settlement, etc... Understand the decisions that an employer makes regarding return to work, accommodation, inability to accommodate and the financial implications of such decisions.
3:45 p.m. — 4:30 p.m.
The Solutions
Understand how complex claims issues can be resolved from different perspectives. Panel members will present a specific issue to each table and discussion on how the issue may be resolved will ensue. (Accommodation issue, Complex Medical, Potential Fraud, Discipline problem, etc…) 
---
Continuing Education Credits
WSIA will award 7 CEC units for the Washington Workers' Compensation Professional (WWCP) requirements. The following additional credentials will be applied for and noted when awarded:
L&I CEU - Approved for 7 Claims Management Credits

CRC - Approved for 7 Credits

CDMS - Approved for 7 Credits

SHRM / HRCI recertification credits - Approved for 7 Credits

---
Pricing
WSIA Members - $225, full breakfast and lunch included
Additional members from same organization - $150 each
Non-member guests - $350

---
Hotel Information
Historic Davenport Hotel, 10 S Post Street, Spokane, Washington 99201

---
Cancellation Information
A cancellation fee of $75 will be charged for cancellations received by January 19, 2017.  This is to offset the cost of room rental, reserved meals, and conference material production.
No credit will be given for cancellations made after January 19, 2017.