As the joint WSIA - Labor & Industries Self-Insurance Colloquium series transitions to a once-per-year offering, we are teaming with the Department to supplement the Colloquium with periodic online "Fireside Chats" with thought leaders from the Department and the broader occupational health community. 

Our inaugural Fireside Chat will cover a range of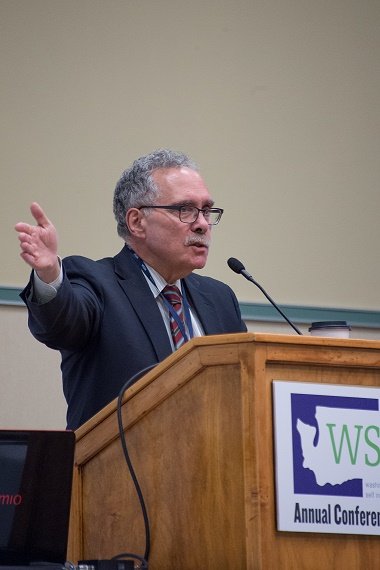 current medical policy updates, and features Dr. Gary Franklin, Medical Director for the Department of Labor & Industries. 

Taking place November 22nd from 9:00 a.m. to 11:00 a.m., the Fireside Chat is a webinar available to participants in the convenience of your own office. As it is being broadcast from WSIA's training room in Olympia, interested participants are also encouraged to attend in person and interact with Dr. Franklin live at WSIA. 

Topics covered will include: 
The Department's latest efforts to combat opioid abuse among injured workers 

Expanded use of evidence-based medicine in coverage decisions 

Prevention of harm and risk of harm to Washington's workers 

The latest with the Medical Provider Network and Healthy Worker 2020 

Your medical policy questions, concerns, and feedback – come prepared! 
Also, Dr. Franklin recently took part in a national forum hosted by the U.S. Department of Labor and National Academy of Social Insurance, describing innovations in Washington State to prevent disability. He'll share his insights form that forum as well. 
---
Continuing Education Credits


2 credit hours for the Washington Workers' Compensation Professional (WWCP) designation have been awarded; CEU credits from L&I, HCRI and SHRM are pending application.