DoubleTree Hotel, Downtown Olympia
Thursday, October 19th, 8:30 a.m. - 4:30 p.m.
Friday, October 20th, 9 a.m. - 4:00 p.m.
Topics Covered Will Include:
The Nuts & Bolts, Players & Processes in Washington
Court of Appeals case law updates
Update on new BIIA decisions 

Legislative changes
Distinguishing Issues of Injuries and Occupational Diseases

Handling Allowance and Course of Employment Questions
The latest on CRSSAs (structured settlements)
Update on pensions and the 2nd Injury Fund
Willful Misrepresentation, Surveillance, and Work Product Protection
Interactive case/claim studies
The Future of Workers' Comp Policy in Washington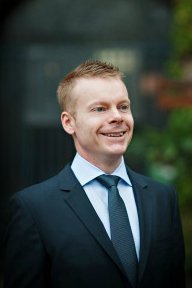 Michael Graham is a partner at Eims Graham in Seattle, where his practice is focused on representing employers in workers' compensation and employment law-related matters. Mike is a longtime volunteer and leader in the self-insured community in Washington. Read Mike's full bio here.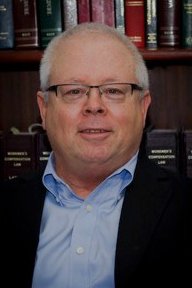 Gibby Stratton is a partner at Tacoma-based Pratt Day & Stratton, focusing on employee relations and workers' compensation litigation. Gibby is also a longtime leader in our association and community. Read Gibby's full bio here.
Special guest speakers to include BIIA Judge Lynn Hendrickson, attorneys Bernie Pratt, Lonnie Ladenburg, Kris Tefft, and WSIA's Lobbyist Christine Brewer.

---
Venue & Hotel Information
DoubleTree Hotel Olympia
415 Capitol Way N
Olympia, WA 98501
(360) 570-0555
A limited number of rooms have been reserved for overnight attendees. The WSIA group rate is $119 per night for single/double occupancy. Must book prior to Monday September 18, 2017 to receive the group rate. 

Click here to reserve a room online or call 360-570-0555 ext 1, referencing group code WSI. 

Reception at WSIA for workshop attendees!
To welcome workshop attendees to the state capital, WSIA is hosting a reception with beverages and light hors d'oevres at our new(ish) office building located about a mile from the hotel. The reception is Thursday October 19th from 5:00 to 7:00 p.m., after the first day's sessions end.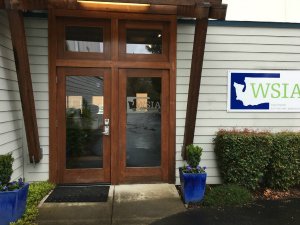 Continuing Education Credits

WWCP — 12 statutory credits awarded
DLI Certified Claims Administrator CEU Credits – pending application for 12 hours
Washington State Bar Association CLE- pending application for 12 hours
Attendees will receive a certificate of attendance to use in submitting continuing education credits. 

---
Pricing
WSIA Members - $425
Additional members from same organization - $350 each
Non-members - $700 (Not a member? Click here to join today!)
Full breakfast and lunch included both days
Cancellation Information
A cancellation fee of $75 will be charged for cancellations received by October 12, 2017. This is to offset the cost of the room rental, reserved meals, and conference material production.
No credit and/or refund will be given for cancellations made after October 12, 2017.